Enter details
Payment
Complete!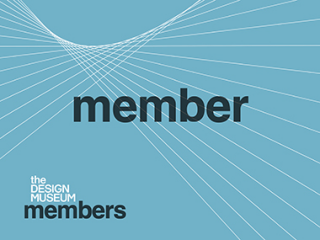 Buy Gift Membership
Treat a loved one or a relative to a Design Museum membership. Design Museum Members enjoy free unlimited entry to all the museum's exhibitions and other benefits besides.

Please note that you can select the date on which you wish the recipient of this gift's membership to start. The museum will not make contact with the recipient before this date so you do not need to worry about a rogue email ruining a surprise.

The membership welcome pack will be sent to you within two weeks of the membership starting.

If you would like to purchase a membership for yourself please go to 'Buy Membership'.
Your Basket
Item
Price
Qty
Subtotal
There are no items currently in your basket

Total

£0.00